SIDERPLUS Engineering & Consulting is an Industrial Engineering Company founded thanks to the experience achieved by a team of experts coming from excellent backgrounds.
Our aim is to provide our customers with engineering services for the construction of industrial plants:
Oil & Gas, Power Plant and Iron and steel Plant.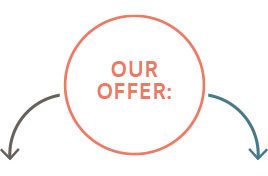 BASIC AND DETAIL ENGINEERING


PROJECT MANAGEMENT AND CONTROL
PROCESS
GENERAL PLANT DESIGN
PIPING & LAY-OUT – 3D MODELING
BUILDING WORKS / UNDERGROUND
CARPENTRIES AND STRESS ANALYSIS
ELECTRIC INSTRUMENT / AUTOMATION
MACHINERIES/ EQUIPMENT

TENDERS
ASSEMBLY SUPERVISION
PRE-COMMISSIONING
COMMISSIONING
PLANT START-UP
ACHIEVEMENT OF PRODUCTION TARGET
O&M STAFF TRAINING
SAFETY
The experience gained in the industrial engineering field, combined with the business strength of a group of companies supported by Finsea holding, allow to reach considerable results on national and international market.